Business plan and reports
---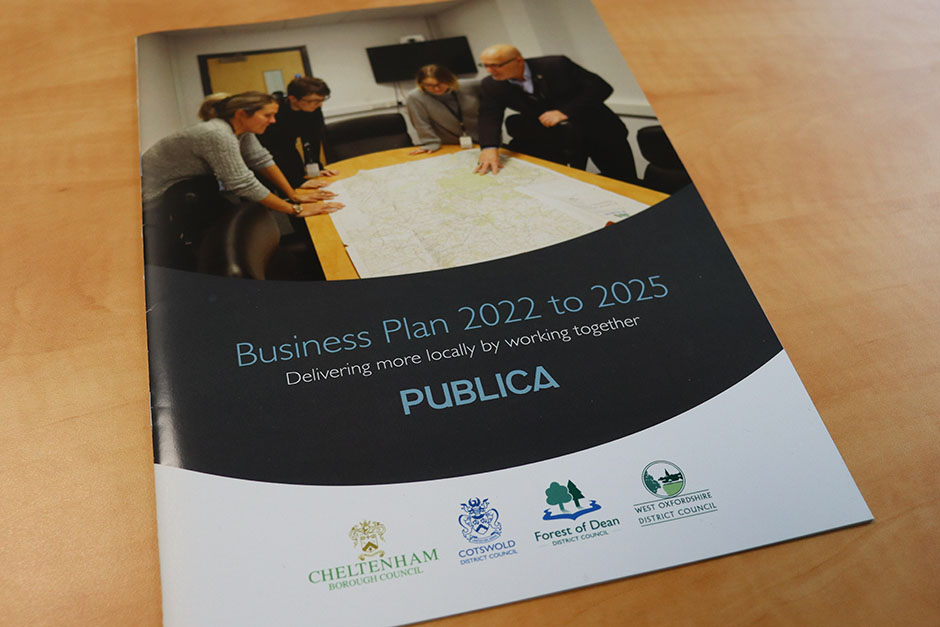 Our business plan
Our business plan sets out the direction for Publica between 2022 to 2025 as we look to deliver more locally by working together.
It is the continuation of our journey to providing better public services for our shareholder councils and also delivering against their local priorities in an ever-changing local government environment with reducing budgets.
The plan covers the three key themes that underpin all we do: planet, people and place. It outlines our ambition to build on our progress to date and develop as a public service provider for the future.
Our annual report
We are pleased to present to you the Publica Annual Report 2021 to 2022. This report outlines some of the key projects and outcomes that have been delivered across the partnership from September 2021 to September 2022. It shows the wide range of services we deliver, the amazing successes of the year and how we are improving. Please take a look to find about more about the great work being delivered across the partnership.
You can read the previous year's Publica Annual Report 2020 to 2021 here.